Alpha-30R Mobile Printer - Rugged Durability
The Ultimate Survivor To Smooth Out Field Operations
Have you ever experience any following situation that caused downtime and assets lost?
Field workers are too tired to arbitrarily drop their mobile printers
Mobile printer accidentally falls when vehicle is moving
Despite bad things that happen in daily operations, rugged durability allows mobile printers to survive in harsh working environments that constantly pose vibration, drop, dust and water. Passed the MIL-STD-810 certification and multiple tests, Alpha-30R ruggedness comes from sophisticated design details.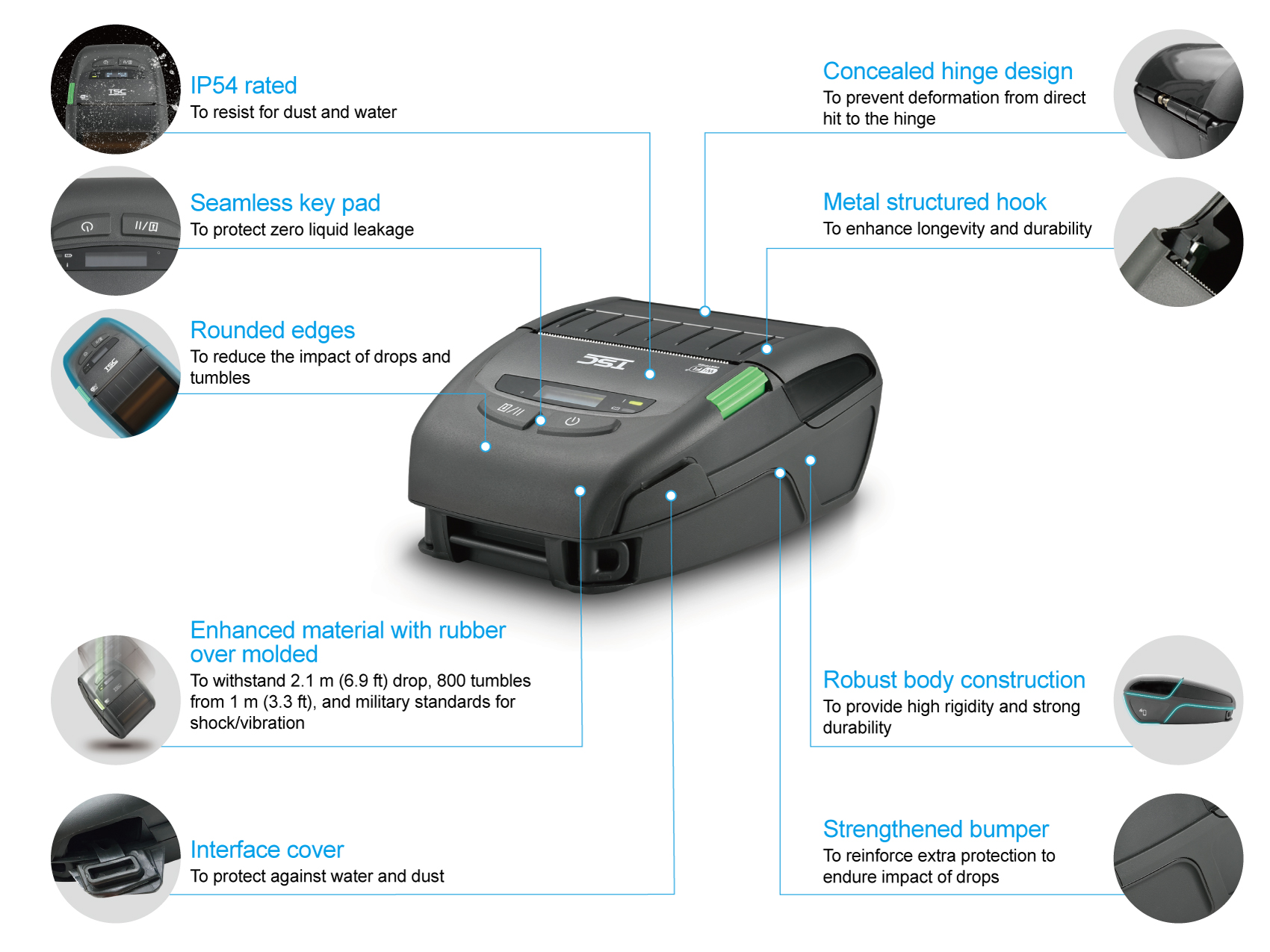 Type
IP
Drop Resistant
MIL-STD
Tumbling
Without protective case
IP54
2.1 m
MIL-STD-810
1.0 m
800 falls
With protective case
IP54
2.1 m
N/A
1.0 m
1000 falls