Print and Apply
Built for Easy Automatic Labeling Integration, Maintenance, and Operation
The pandemic expedited the transformation of automation, including print and apply, across industries. Automated labeling solutions replace manual workflow for better efficiency, to reduce high costs caused by human errors, and to increase 24/7 productivity. Automated print and apply systems are used in high volume applications on labels, cases, pallets, and others in logistics, manufacturing, pharmaceutical, as well as the food and beverage market sector.
Points to ConsiderWhy Choose UsPrint Engines & Modules Family Watch VideoSuccess Story
Points to Consider
To build a print and apply system, automatic labeling builders have to integrate a variety of elements together including PC/PLC controllers, scanners, conveyors, system hardware and software, and label design software, etc. Whether you plan to replace a current print engine or apply a new print engine system on production lines, there are three key points to consider before you choose the right one.
Compatibility

To synchronize with a system's PCs or PLCs to complete print jobs, print engines or print modules must be equipped with a GPIO interface, and support GPIO emulations and printer language firmware to simplify integration and migration efforts.

Reliability

Print engines or print modules—from components, mechanism design, to mean time between failures (MTBF) and more—must perform 24/7 to maximize uptime. 
Why TSC Printronix Auto ID Print Engines & Modules?
Our print engines and modules are purpose-built for any print and apply system. It can be easily integrated to meet any application. The robust design can withstand harsh environments and ensure performance for years to come.
1
Designed for Label Applicator Integration
Our engines and modules support DB15 and DB25 connectors and major printer brands' GPIO emulations. Customizable printer language firmware supports major printer languages so template commands and print files remain the same.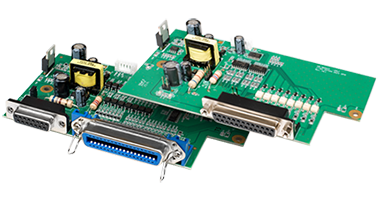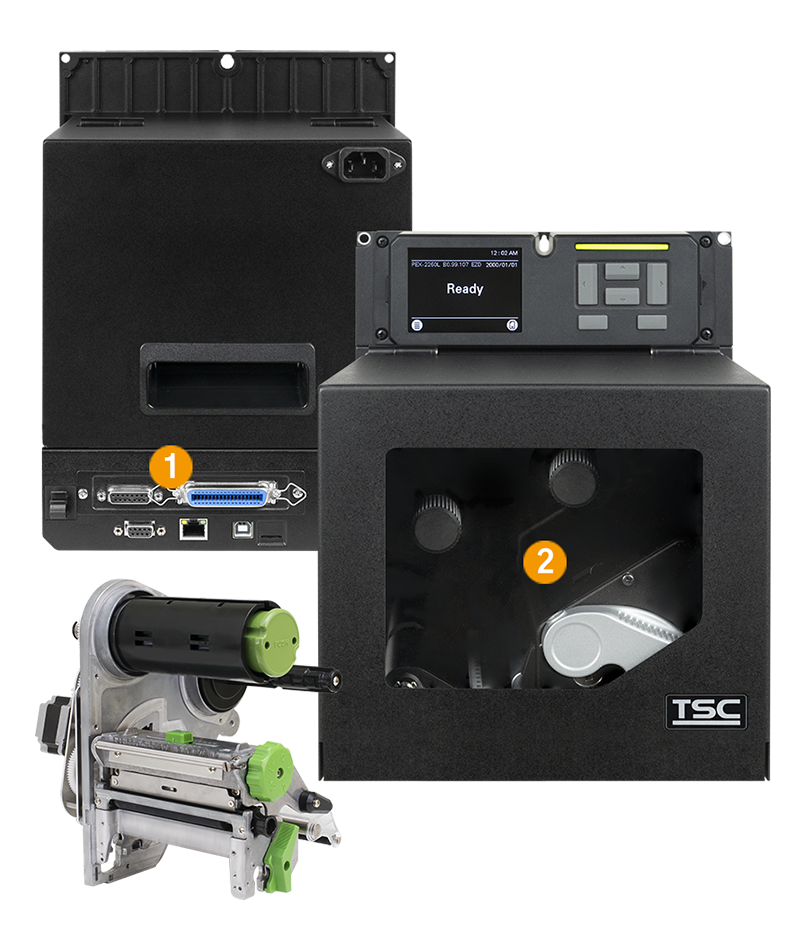 2
Robust for Demanding Operations
Our print engines and print modules are engineered with reliability to sustain 24/7 full-day mission-critical operations. Housed in a full-metal chassis, the PEX-2000's MTBF is up to 22,000 hours.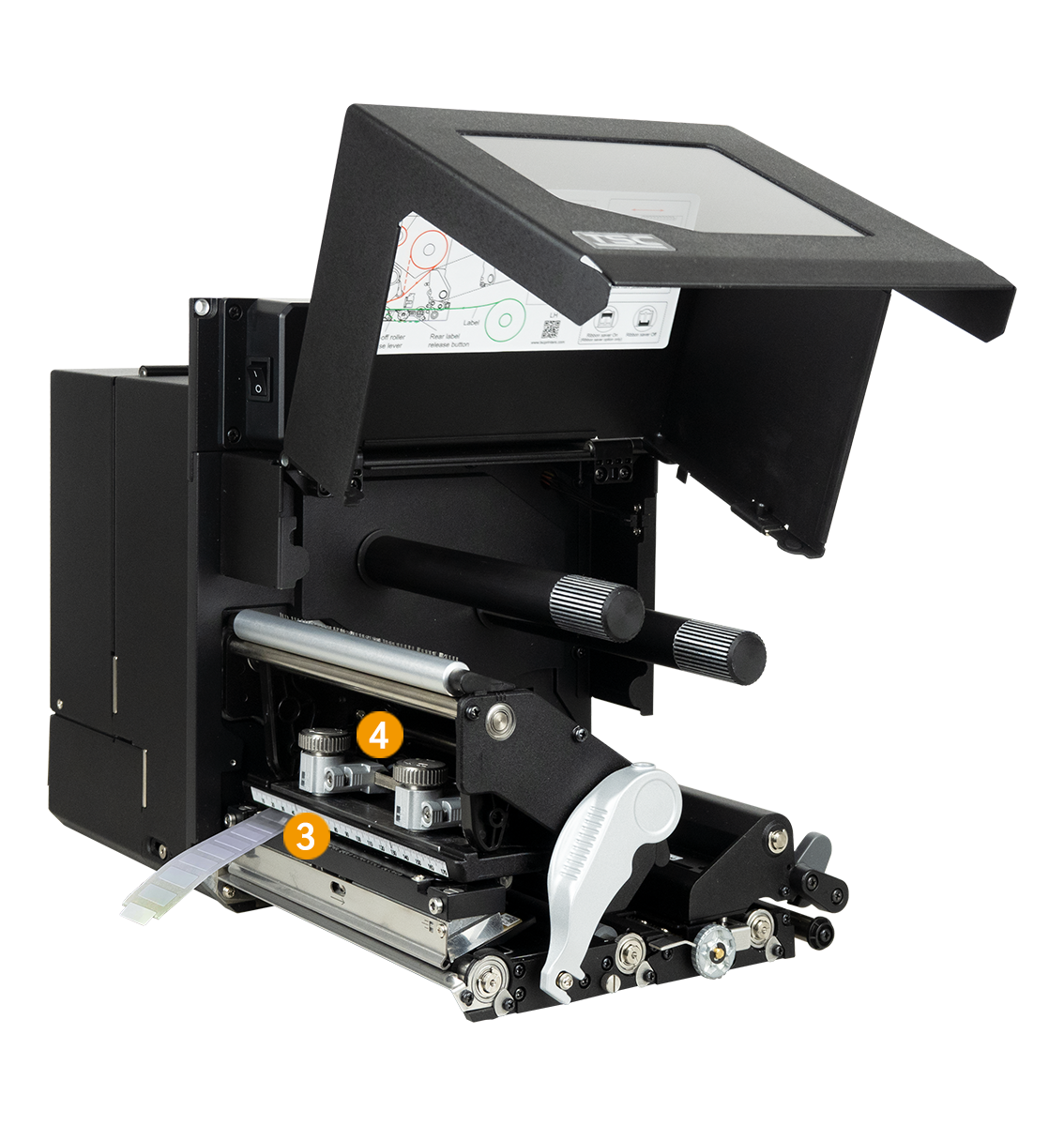 3
Versatile Options to Fulfill Application Requirements
Print engines and print modules provide different levels of integration flexibility. Our industrial-grade print modules enhance flexibility and allow automatic labeling builders to design their preferred placement for media and ribbon. In contrast, our print engines feature a fully integrated unit for extensive functionalities such as RFID encoding, support for preprinted labels, and more. Additional print engine features include high-speed printing up to 18 inches per second (ips), small labels 5mm in length, and more.
4
Easy Operations and Maintenance
Our print engines are designed to improve daily operations and the user experience, from media sensors and handling to repair and maintenance. The PEX-2000 features one push-to-release printhead for easy replacement, top and bottom sensors for various media type setup and calibration, more space for sensor cleaning, and lifted-and-pulled-out rear chassis for easy maintenance.
5
Value-Added Software Tools for Remote Management
We offer value-added software tools, SOTI Connect and TSC Console, to allow you to manage and monitor all print engines and modules remotely through the internet or intranet, depending on your application needs. These tools enable you to setup, manage, maintain, and update your printer fleet—onsite or remotely.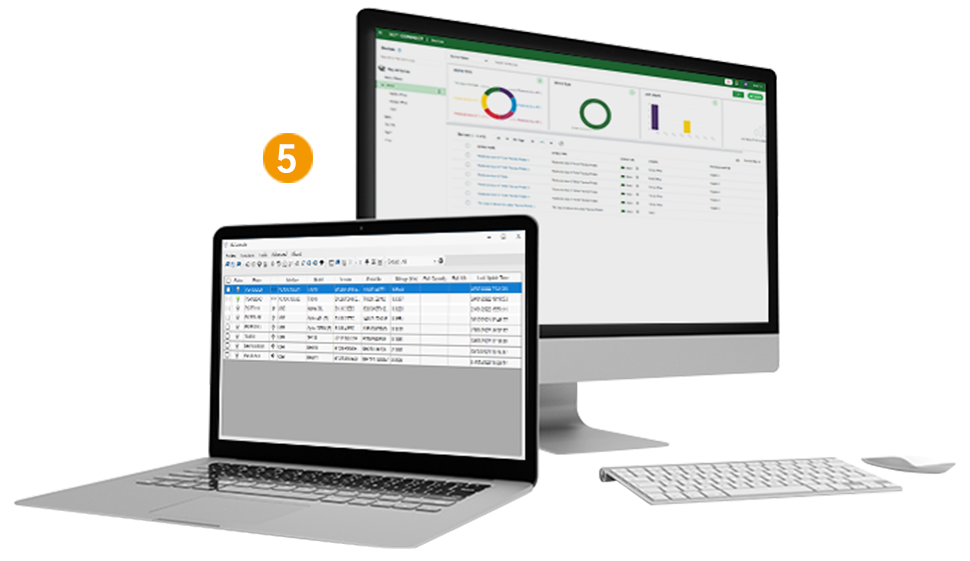 Print Engines and Modules Family
The below table will help you quickly identify the right print engine or print module for your application needs. The full-functionality print engine is designed to reduce development efforts and time to market. The cost-effective print module offers maximum flexibility and helps label applicator builders to fulfill their unique designs.
 
Print Engines
Print Modules
 
Model
PEX-2000
6-inch
PEX-2000
4-inch
PEX-1001
4-inch
MH Series
4-inch
MB Series
4-inch
Media Width
50.8~180mm
(2"~7.1")
16~118mm
(0.63"~4.65")
20~114mm
(0.8"~4.5")
20~114mm
(0.8"~4.5")
20~120mm
(0.8"~4.7")
Resolution (dpi)
203, 300
203, 300, 600
203, 300, 600
203, 300, 600
203, 300
Max. Print Speed
14 ips
18 ips
18 ips
14 ips
10 ips
Min. Label Length
(peel-off)
 25.4mm
5mm
5mm
12.7mm
25.4mm
Display
Color
Color
Color
Color touch
Color touch
Top Black Mark Sensor
Yes
Yes
Yes
Yes
--
Applicator Interface
DB15
DB15
DB15
DB15
DB15
Option

Ribbon saver
RFID
Wi-Fi + Bluetooth combo module
GPIO (DB25F)
Internal Bluetooth

Ribbon saver
RFID
Wi-Fi + Bluetooth combo module
GPIO (DB25F)
Internal Bluetooth

Wi-Fi + Bluetooth combo module
GPIO (DB25F)

GPIO (DB25F)
Rewinder spindle

GPIO (DB25F)
Rewinder spindle

Printer Management Tools
SOTI Connect,
TSC Console
SOTI Connect,
TSC Console
SOTI Connect,
TSC Console
SOTI Connect,
TSC Console
TSC Console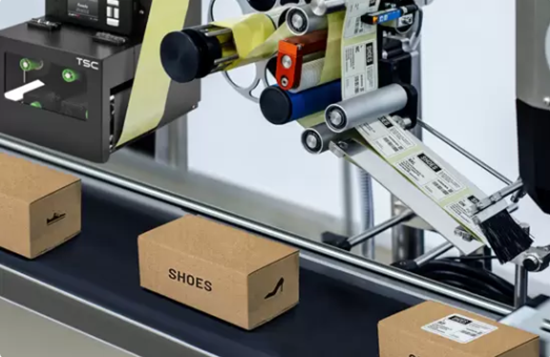 Print Engine Expedited e-Commerce Fulfillment with Label Automation
A China-based systems integrator (SI) specialist in print and apply solutions was tasked with helping its customer, a shoe manufacturer, to expand labeling to 30,000 per day for faster delivery to meet a surge in sales. Learn how our print engine helped the SI meet the shoemaker's requirements.