Receipt Printing
Deliver a Better Customer Experience with Receipt Printing On-Demand
From warehouse to direct store deliveries, curbside customer pickups, and faster point of sale checkout options, arm your associates with the tools they need to deliver a more efficient customer experience.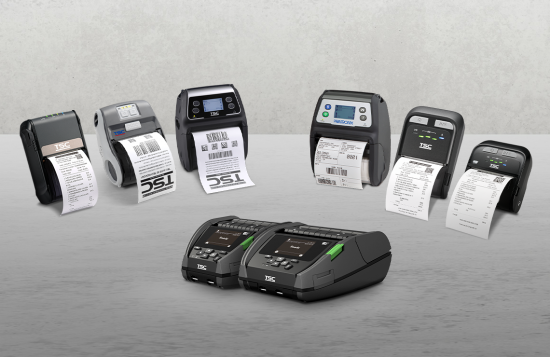 Receipts Where and When You Need Them
Mobile thermal printers enable users in a wide range of industries to print materials on-demand. This ability to print receipts without a stationary printer provides significant benefits to businesses and their customers.
The ability to identify what products are leaving your facility
Improved accuracy of stock/inventory records
Increased efficiency by keeping being able to print a receipt directly at the point of delivery
Increased customer satisfaction and improved asset tracking with receipt of product shipments 
Receipt Printing to Support Your Retail Business in the New Normal
The retail industry has seen a shift in increased curbside pickup and delivery applications for many retailers and restaurants due to the pandemic. Businesses have been able to mobilize their workforces and adapt to print receipts in the safest ways to protect the health of both employees and customers. Our rugged mobile printer lineup and extensive selection of receipt paper can help you increase efficiency and meet health and business requirements for your receipt printing application.
Mission-Critical Receipt Printing with the Rugged Alpha Series Performance Mobile Printers
We've designed our newest mobile printers, the Alpha-30L and Alpha-40L, with high-performance smart battery technology to keep them printing at the speed of your operation.
While the usage of the printer varies based on applications, the Alpha-30L allows the battery to fully charge in approximately 3.5 hours and have a 24-hour battery life, printing a label every 2.5 minutes.
The battery on the Alpha-40L can charge in approximately 4.5 hours and have 45 hours of life, printing a label every 2.5 minutes using Bluetooth.
We understand the demands of our customers' business and are dedicated to providing the solutions and accessories needed to keep operations running in mission-critical applications.
Five Grades of Receipt Paper, Zero Hassle
With five grades to choose from, TSC Printronix Auto ID Genuine Supplies' comprehensive line of receipt rolls ensures a perfect match for your mobile receipt application. Designed to maximize the output and efficiency of TSC Auto Printronix Auto ID mobile printers, Genuine Supplies provides a cost-effective, no-hassle solution to keep you running, shift after shift.
Standard
Premium
Premium Durable
Archival
All Weather