Healthcare
Greater medical safety through real-time access to correct case information
With the barcode identification system you can reduce human identification errors, and ensure accurate tracking and management of patient medical records. This prevents misdiagnosis and misuse of medication and other issues, so that healthcare workers can focus on saving lives and improving the quality of life for patients.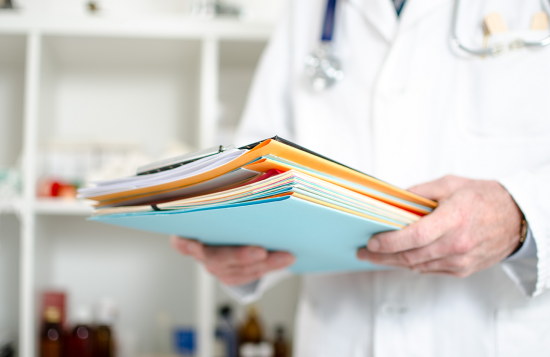 Ensure the Safety and Security of Patients with Accurate Identification
Patient safety starts at the point of admission. Patient identification wristbands provide important information to help identify patients and highlight critical health information. Color coding can be used to easily note medical conditions or allergies. And barcoding can be used to track patient care and treatment.
Cerner Certified and Ready for Patient Admission
A selection of our performance and enterprise desktop printers are certified for use by facilities that utilize Cerner systems or software worldwide. Cerner Corporation is the world's largest publicly traded health information technology company. Our printers are capable of printing hundreds of wristbands a day.
Applications:
Patient ID tracking
Hospital admission
Hospital nursery
Specimen/blood labeling
Medication tracking
Staff ID & Access control
Healthcare materials management