TSC Standalone Creator
Design. Save. Print. Repeat. Streamlined Printing Operation
TSC Standalone Creator is an exclusive program for TSC printers that focuses on standalone print updating the interactive touch panel menus to make label design easy using an icon-based drag-and-drop interface. No programming experience is required. TSC Standalone Creator helps system integrators (SI) and end-users create their own standalone applications quickly and easily and reduces the amount of programming required for printer setup. By adding a BAS file and database support, TSC Standalone Creator offers scalability so users can expand label design capability and simplify database-assisted label printing.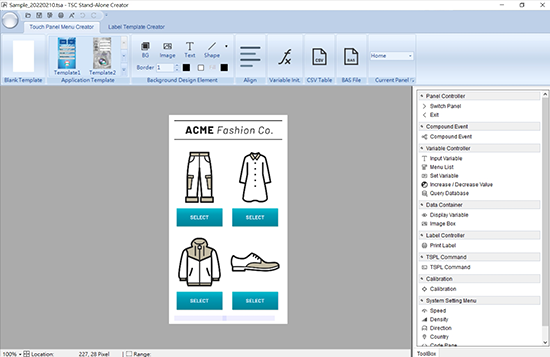 Dynamic TSPL capabilities
Drag-and-drop user interface: No programming experience is required. Users can easily customize TSPL functions using the icon-based interface to design touch panel menus and labels.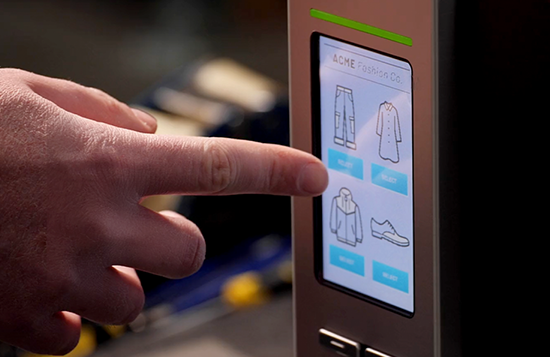 Effortless deployment
Touch panel menu creator: Create custom touch panels with background images, unique variable data, adjustable menu lists, and dynamic graphic elements to suit any type of business.
Label template creator: Edit label settings and specifications, receive and output variable data from touch panel commands, and select various shapes and barcodes to design labels that suit your business needs.
Download directly to a single printer: One-click download completed design files to a single printer.
Deploy to multiple printers: Utilize TSC Console File Manager to efficiently deploy design files to networked printers.
Database update: Update latest database through USB or memory card for the accurate data printing.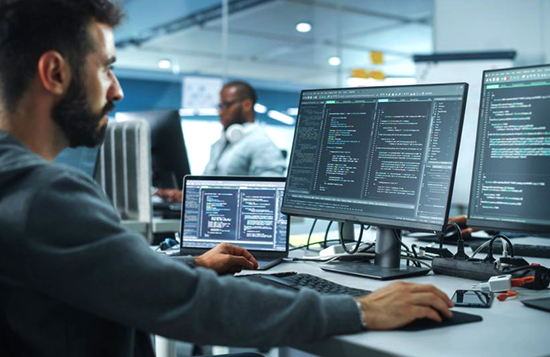 Advanced customization
Save printer's last used setting: Automatically show the last used printer settings for convenient printer operation and management.
Support BAS file: Support advanced programming development.