How to Achieve Painless Print Engine Transition and Replacement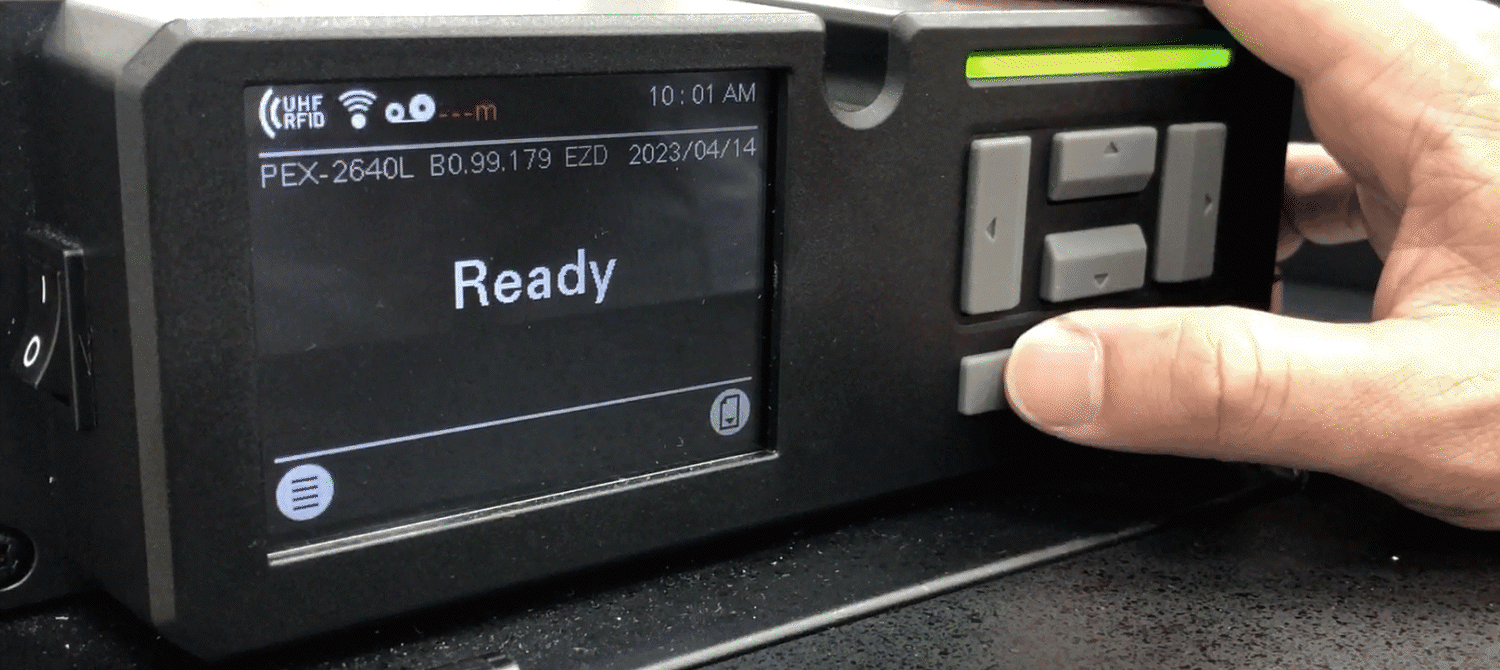 Changing any part of a print-and-apply system requires tremendous effort for Systems Integrators (SI). Taking print engine replacement as an example, SIs will have to reconfigure system settings or purchase new parts, spending additional time and resources. This is why most SIs resist changing print engines. System compatibility can make a big difference—when a print engine can adapt to current conditions, it leads to a seamless print engine transition. Beyond hardware compatibility, firmware and software compatibility are also crucial to achieving a seamless print engine replacement. Here we'll cover key features of our newest 6-inch PEX-2000 Series and how it offers painless and simplified print engine migration.
1. GPIO Emulation Saves Resources
In a print-and-apply system, the print engine must integrate and connect with other systems or machines to form a fully functional system. The GPIO (General Purpose Input/Output) transmits signals for all the components—applicator, robotic arm, and print engine—to perform the commands. The 6-inch PEX-2000 print engine supports both 25-pin and 15-pin D-sub socket connectors and major printer brands' GPIO emulations. The print engine can emulate the basic GPIO modes of major printer brands, saving SIs the need to modify GPIO settings after the replacement. Plus, all GPIO-related settings are easy to find in the PEX-2000 interface, located in the same menu list shown on the LCD screen. GPIO and other settings can be conveniently changed with the printer's push-buttons.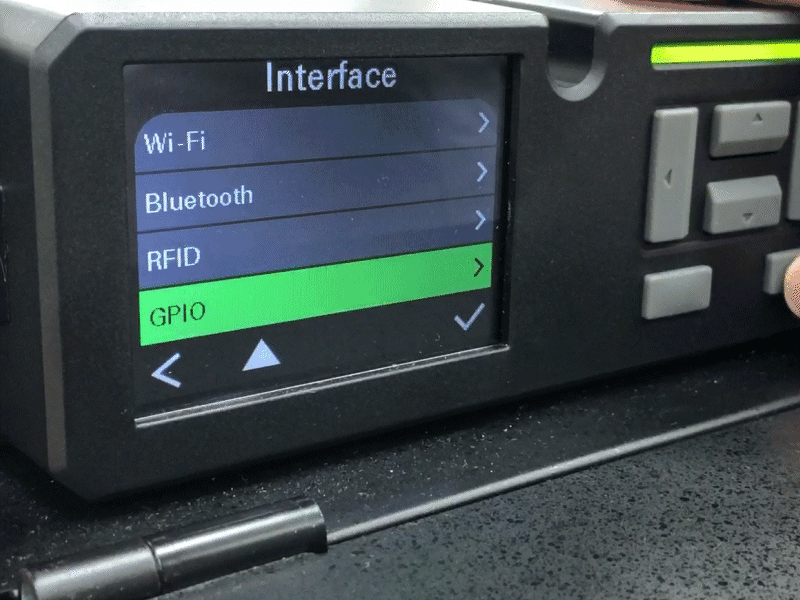 Figure: All GPIO-related settings are located in the same menu list of the PEX-2000 interface.
What if the GPIO configurations are not what you wanted and need to be changed? In addition to GPIO emulation, the GPIO pin configurations can also be customized on the PEX-2000. This allows SIs the flexibility to customize settings based on applications and is not limited by pre-existing options. For details on customized GPIO configurations, please refer to TSC's TSPL Programming Manual to expedite software development.
2. Printer Language Emulation for Rapid Setup
The PEX-2000's system compatibility is enhanced by its compatibility with existing printer commands (i.e., printer language emulation). The PEX-2000 understands commands for two of the most commonly-used printer languages on the market and even performs commands as requested. As a result, the label templates can remain unchanged after print engine migration, and there is no need to redesign templates or print files. This makes for a highly compatible and desirable solution for rapid setup.
The PEX-2000 can also auto-detect the printer languages ZPL and SBPL, eliminating the need to manually select printer language emulation settings. Lastly, we can customize printer language firmware to support unique printer language requirements, scaling up application possibilities.
PEX-2000 Advantage: Easy Integration With Label Applicators
Easy print engine migration also means easy integration. Eliminating the need to modify a print-and-apply system during print engine replacement saves time and money. This allows seamless migration from the previous print engine to the PEX-2000, especially when our GPIO and printer language emulations are plug-and-play. With highly compatible hardware, firmware, and software, TSC Printronix Auto ID's print engine can easily integrate with any print-and-apply system within two hours, based on our customer's experience.
Want to learn more about how the new 6-inch PEX-2000 Series Print Engine can easily integrate into your print-and-apply system? Visit the TSC website or contact your local sales representative to learn how to simplify your print engine replacement.