The Supplier's Ultimate Guide to Retailer RFID Mandates: From Surviving to Thriving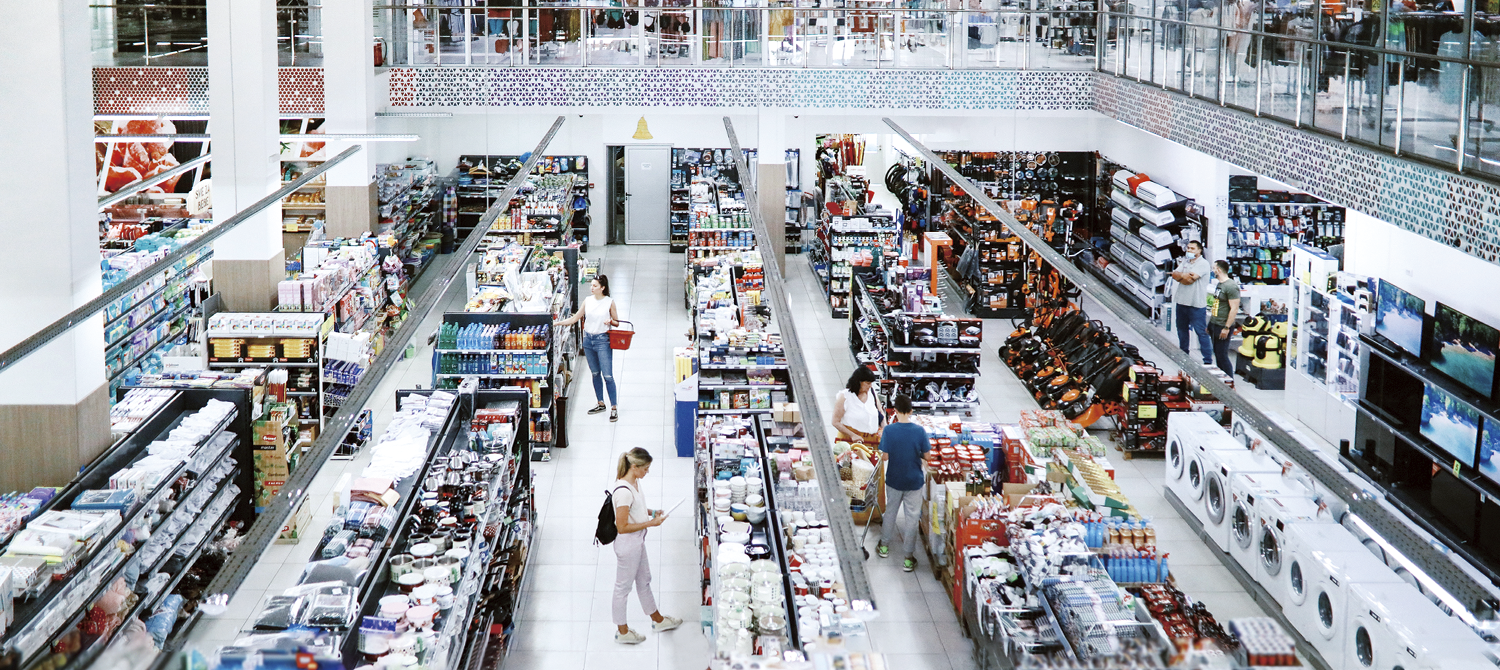 As a supplier, we hope you are ready to begin applying RFID labels to your products for your retail customers. In this blog, we'll detail the steps you need to follow to properly tag your items with RFID.
First, you will need to decide whether you will source finished labels from a Service Bureau or print and encode the labels in-house. This decision comes down to simple math (costs) and how your business processes will be affected. What is the ordering process for getting more labels? How long will it take to get more labels from the Service Bureau versus blank labels from a converter? Where will labels be stored? Where will the printing stations be? What process would be used to apply the additional labels? You will want to evaluate the entire process and its steps before making your decision. Many auto ID resellers have experience helping their clients work through these questions. Please contact TSC Printronix Auto ID for a referral to an experienced RFID reseller.
If you decide to print and encode in-house, check if multiple customers have issued RFID label requirements. If possible, you want to fulfill multiple customer requirements with as few inlays, label constructions, printed designs, encodings, and approval processes as possible.
There are four essential points to keep in mind:
Check the retailer's documentation for all points of contact, approved vendor list, required label type, dimensions, templates, placement, RFID inlays, and the RFID "Encoding Scheme." Remember to get your label approved before shipping items with RFID labels. To learn more, you can revisit our previous blog, "Tips to Comply with Retailer RFID Mandates."
You must also select an appropriate RFID printer for your needs. All TSC Printronix Auto ID RFID printers support the required commands and functionalities for retailer-mandated RFID labeling. We will dive deeper into printer selection details in our next blog.
You will need software to generate your print jobs. Make sure that your printed design follows all requirements. These usually include required data elements (such as UPC/EAN number, item description, and EPC logo), positioning, font, and font point size. Revisit our previous blog for key tips to help you during the label creation process.
The numbering system generally specified in retailer mandates is SGTIN-96. Conceptually, SGTIN-96 is a UPC/EAN number plus a serial number. You may need help converting your UPC/EAN number to an SGTIN-96 encoding (it is not straightforward), so check out this guideline from GS1, or contact TSC Printronix Auto ID for help.
After completing your label creation, make sure to verify your encodings. When you read the data, it will most likely be displayed as a hexadecimal value that bears little resemblance to what you think you encoded. You can plug this hexadecimal value into GS1's online decoder tool, which will display how it converts to an SGTIN-96 value, the UPC/EAN value, the serial number, and more.
Before you can start shipping your products with RFID labels to your customer, you must get everything approved. Check your documentation for the approval process. Walmart's RFID initiative leverages Auburn University's RFID Lab for this process.
What's next? Now you can begin leveraging RFID for your benefit. Many suppliers already use RFID-tagged items for internal inventory counts and outgoing shipment verification. Reading the contents of a box of t-shirts is relatively easy. However, if your items are metallic or aqueous-based, you will probably need to employ some form of "nesting" or "aggregation" between the individual items and their larger logistics units (cases and pallets). Advanced algorithms can be used to calculate shipment accuracy probabilities.
Finally, prepare for new retailer requirements based on GS1's Tag Data Standard (TDS) 2.0. Retailers or government agencies may begin requiring TDS 2.0 encodings for sensitive items such as health and beauty products, perishable items, and/or foodstuffs. TSC Printronix Auto ID RFID printers fully support these new encodings already. You should make sure that your software vendor is ready to support this now or has plans to add TDS 2.0 support in the near future.
TSC Printronix Auto ID recommends working with a qualified RFID solution provider to begin reaping the benefits of RFID. In our next blog post, we will provide guidelines for finding and selecting the right RFID partners to assist you and provide a complete cheat sheet to meet retailer RFID mandates.