How Barcode Inspection Provides Accurate Information and Saves Lives in Medical Device and Pharmaceutical Industries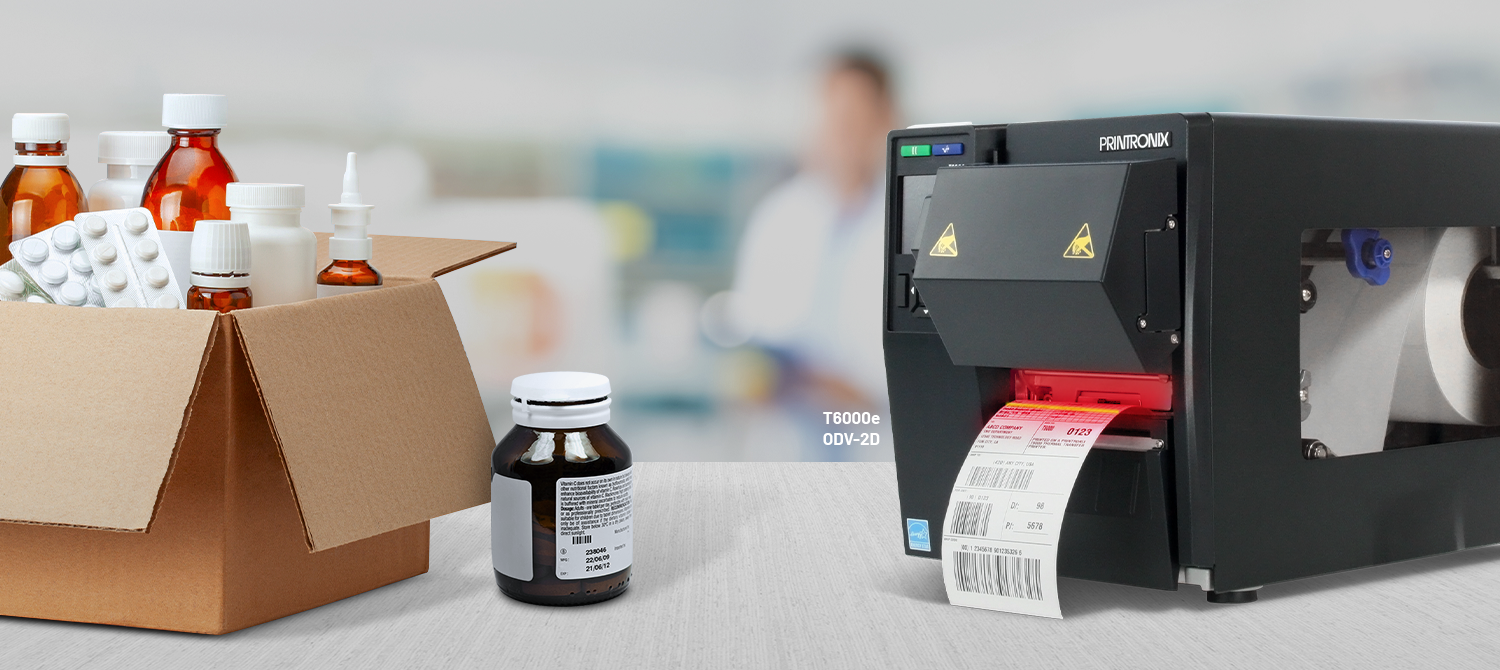 Accurate and timely information is critical to improving patient health and saving lives. Nurses check medications against a patient's wristband to ensure a specific dosage of a specific medication is given at a specific time. Controlled substances require detailed label compliance to be shipped, stored, and received. Many medical devices are required to have a unique serial number to provide information on tracking, origin, and for recall purposes.
How Unchecked Barcodes Cause a $20 Billion Annual Problem for the Healthcare System
Highly regulated industries, like healthcare, have government agencies that demand certain standards and levels of compliance to ensure product and patient safety. Regulations within the pharmaceutical industry are on the rise with specific labeling requirements for data and formatting. Products with serialization requirements cannot be accepted by medical centers without properly documented data and information. Label information capacity and accuracy are vital to the transportation, distribution, and use of medical devices and pharmaceutical products. Applications in the healthcare industry are dependent upon the detailed process of distribution and the information contained in the label.
The amount of information on the label required for even the smallest packaging for medical products is driving the increased use of 2D barcodes in the medical industry. These 2D barcodes are small enough to fit the packaging, but they also leave the potential for a very tiny smudge or wrinkle caused by printhead failure to render the barcode unusable. This defect may not even be visible, so an unreadable label has the possibility to find its way into the healthcare market. This can create delays in processing or the product can be deemed ineffective as it cannot be validated without specific critical information. Forgoing this information and highly-regulated labeling process can lead to counterfeit drugs which are a huge threat to the medical field and a $20 billion annual issue that continues to impact lives. No hospital wants to risk accepting potentially counterfeit pharmaceuticals due to unverified labels. As a result, unverified labels may be returned to the supplier accompanied by a fine for the faulty barcodes.
ODV-2D Barcode Inspection Ensures High-Quality Labels for the Safety of Medications and Patients
Implementing label inspection before the label is applied to a product or shipment can save users time, eliminate returned products, reduce fines, and help avoid potential regulatory audits. Inspecting the label while it is still on the printer, overstriking bad barcodes, and automatically creating a new label saves time and money ensuring labels are of the highest quality. Our sophisticated ODV-2D inline barcode inspection technology has the power to provide a high-quality check of all your barcode labels and prompts action if a barcode fails. We offer this innovative technology on both the T8000 enterprise industrial printer and the award-winning T6000e industrial printer. Both models can verify and validate 1D or 2D barcodes, grade the labels to ISO standards, and generate a report to document the integrity of printed barcodes.
Why Barcode Inspection is Critical During a Pandemic
Currently, the world is facing an unprecedented global effort to create, distribute, and administer COVID-19 vaccines. These efforts are facilitated by the use of automated systems to expedite the delivery and distribution of the vaccine. Due to all the regulations and measures that must be taken with distributing the vaccine, there has never been a more prominent example of the importance of label quality and barcode inspection technology in the healthcare industry.
For more information about our barcode label inspection technology and capabilities, please contact your local TSC Printronix Auto ID sales representative.
* T6000e will launch in Q1 2022 in APAC region.