Where Should Label Inspection Take Place?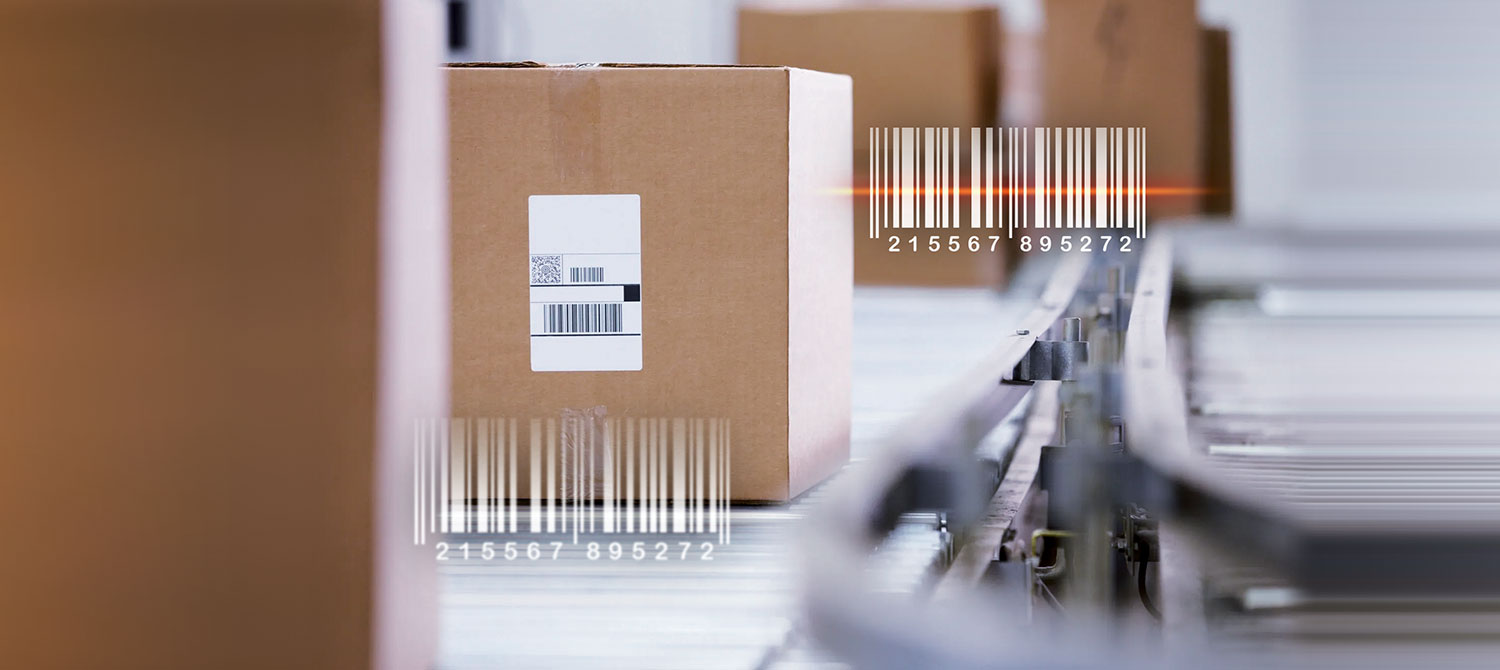 Barcodes are ubiquitous, store a lot of information, and speed transaction processing. If a barcode is not readable by the next scanner in the process, all the benefits are lost. If it is a QR code connecting a consumer with a company, the link is lost. If the barcode contains the GTIN, serial number, manufacturing date, lot number, and other information used by company receiving the goods, that information is either lost or needs to get captured some other way. In any case, a failed barcode causes delays, added work, frustration, and stops automated tools from executing their jobs. 
Most companies will place a scanning station at the end of the conveyor system just before the box goes on the truck to ensure the label was applied correctly and is readable. They will inspect the label on the box to make sure it is ready to be shipped and verify that serial number X was shipped from warehouse Y on a specific date and time. A failed label could cause the box to be misdirected or returned, causing delays or extra costs, and possible rejection of the shipment.
Have you considered the following?
Do you inspect each label of every box before they are loaded onto a truck? If you don't inspect the labels before the boxes are loaded onto a truck and have no information about the accuracy of what was printed on the labels, do you receive penalties from your distribution partners?
You might be wondering, how much hardware, labor, and software is necessary to run an inspection system? Does someone have to use a handheld scanner to inspect each box or will boxes be inspected at random? What will the scanner be connected to? Typically, the scanner will be connected to a PC and monitor with keyboard and mouse. Some handheld scanners may have a small PC embedded within the device with an LCD screen and buttons. 
Here's the million-dollar question. How much does an inspection system like this cost including the handheld scanner, PC, monitor, and other necessary peripherals? Keep in mind, there is not only the cost for the PC operating system, but also an application to capture and process the scan data. Plus, there needs to be a connection back to a server or host. How much does all this cost? For a typical setup like this, you can expect to pay anywhere from $15,000 to $25,000.
What happens when a box coming down the conveyor is found to have a bad label, or a label does not meet customer requirements? Barcodes are graded A to F for their ease of readability. Many retailers and manufacturers have requirements for the barcode grade they will accept. It is not enough just to check to see if the barcode will read, but to grade it as well.
If a label on a box fails to scan, what happens? How do you get that box off the line, and return it back to the print station to put another label on it? How do you reprint the label? How much time does that take? What kind of operator effort is required? When a warehouse gets busy and things are moving quickly, how do you know the box received a good label and was loaded onto a truck? It is not automatic nor is it quick.
Some companies may have built a recirculation line at this point to automatically divert the box and redirect it back for reprint. How much did that setup cost?
Is it best to inspect labels at the end of shipping line?
Chances are good companies have scanning equipment at the end of the shipping line to inspect the label prior to shipment. This involves additional equipment, PCs, software, templates, network connections, power, and potentially recirculation equipment added to the conveyor system. If a label is found to be unacceptable, the entire process to recover the box, reprint the label, and replace the box in the shipping line is manual. Said another way, the customer is paying a premium price for maximum effort and potential for error.
There's a better way. A printer with integrated printing, scanning, and grading capabilities like TSC Printronix Auto ID's ODV-2D Series reduces space, cost, effort, and automates the entire process. The reasons are simple and straightforward. 
The cost of an inspection printer is less than one-tenth of a $25,000 scanning system.
An inspection printer requires no extra space, no additional power, and no extra communications.
An inspection printer finds and fixes the label while it is in the printer before it ever gets applied to a box. There is no need for recirculation lines or manual effort to retrieve a box for reprinting.
Relabeling a box creates an opportunity for error. On the contrary, an inspection printer reprints the label while it is still in the printer, the printer overstrikes the bad label and knows exactly what label to reprint. No guesswork, no opportunity for error.
An inspection printer like TSC Printronix Auto ID's ODV-2D Series can capture all the label information and can be used to provide an advanced shipping notice (ASN) that the label has been correctly printed and the box is ready to be shipped.
For more information about TSC Printronix Auto ID barcode label inspection, please contact your local sales representative or send us an email.