Small Mobile Printers Activate New Business Model for Convenience Store Chains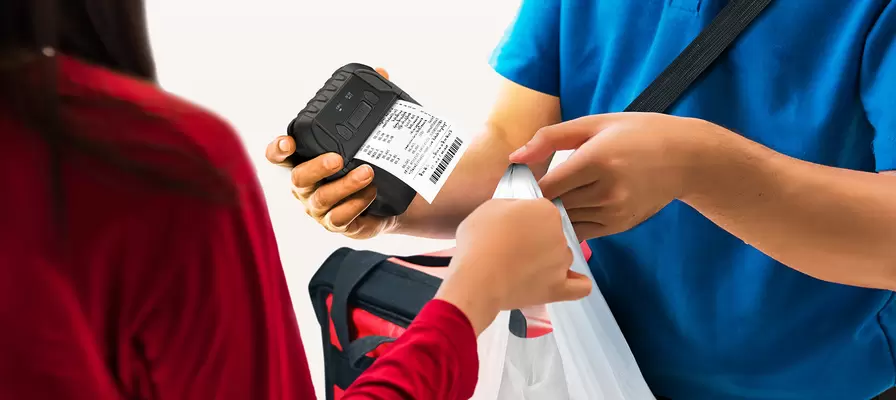 3R20 Solves Puzzle Facing Delivery at the Last-Mile During COVID-19 Outbreak
Background
Lockdowns in Thailand's capital city and other red zone provinces during the COVID-19 pandemic fueled a surge in the country's online grocery shopping. Prior to the pandemic, online merchandizing and home delivery services were not available for convenience store chains. To save the sluggish business in brick-and-mortar stores due to pandemic, one of the world's largest convenience stores quickly rolled out its ecommerce plan, leveraging nearly 20,000 of its stores as micro fulfillment centers for home delivery.
To activate and put this new home delivery business model in practice, the chain store has adopted store-as-warehouse approach for online order fulfillment. A customer-facing APP is built and connected to the order management system, allowing customers to order grocery online. The near-by stores then need to fulfill orders and carry out delivery swiftly.

Figure 1: The D2C (Direct to Consumer) delivery process for online grocery business.
Challenges
Delivery, which completes the last mile of online grocery ordering, is crucial for the success of this new business model mentioned above. To facilitate online order delivery, challenges facing the chain store include:
Intensive capital investment: Assign one to two staffs for the delivery in each store. Each delivery staff has to be equipped with one Android phone and a mobile printer across nearly 20,000 stores.
Easy field operation: Receipt in Thai font can be printed as proof that the transaction is completed at point of delivery.
Enhanced durability: Devices must be rugged to avoid accidental drops and provide reliable connection for printing smoothly.
To this end, the chain store turned to TSC Printronix Auto ID and its partner, Planet Barcode, for a printer solution that is cost-effective, durable, lightweight, and easy for field operation. The chain store requires that specific Thai fonts be supported by the printer, as well as able to print full receipts with list of all purchased items. These requirements demand special technical support. The chain store also needs to get shipments from TSC Printronix Auto ID on time to roll out new business model and to support business continuity during the pandemic.
Solution
Compact in size, the 355-gram 3R20 mobile printer was tailored to be carried around with comfort and ease. The 3R20 mobile printer can withstand 1.5 meter drop, allowing worry-free outdoor operation in case of accidental falls. In addition, the 3R20 mobile printer features Bluetooth 4.2, providing more stable connection to Android-based smart phones to finish printing receipts anytime, anywhere smoothly as compared to other brands in China and other regions of Asia.
To enable the printing of receipts in Thai during pilot testing, TSC Printronix Auto ID and Planet Barcode engineers worked together to adjust the TSPL programming language based on font size calculation, so as to make 3R20 able to print different lengths of receipts accordingly in so-called line mode. Similar types of fonts in Thai were collected after thorough research, and installed, applied to 3R20 mobile printers. The 3R20 mobile printers then are ready to be up and to run in field operation.
Despite the supply-chain turmoil, TSC Printronix Auto ID still managed to have excellent performance, whether in securing raw materials or manpower management, ensuring production can meet the launch of home delivery service across Thailand.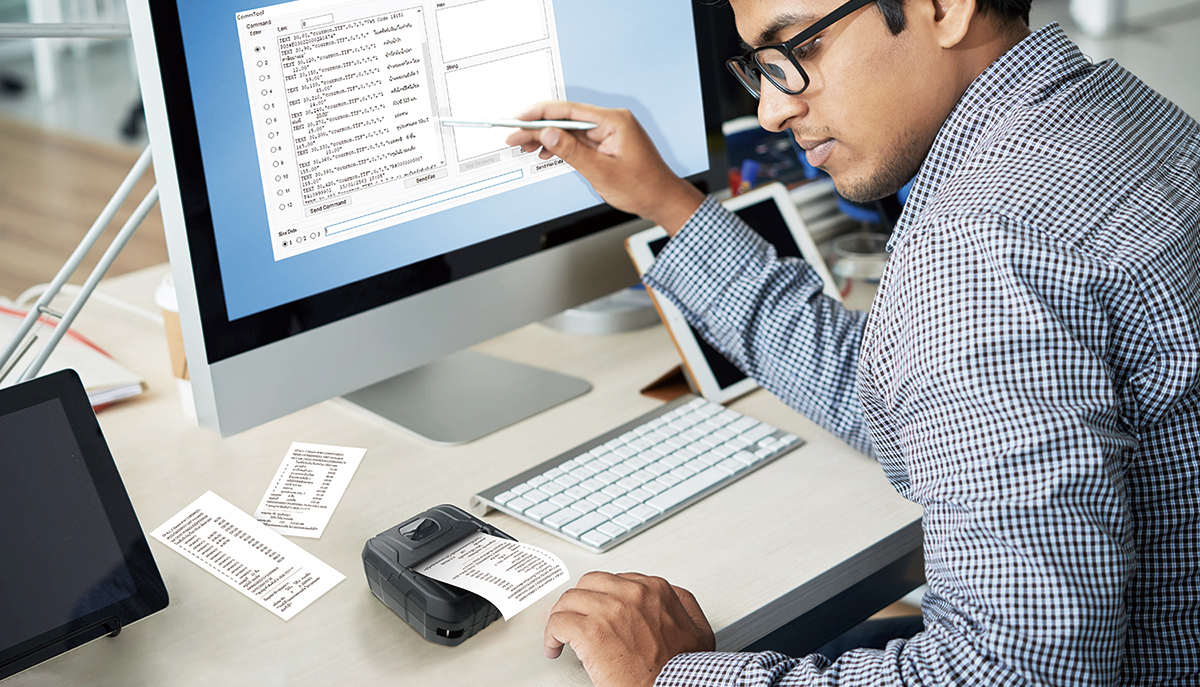 Figure 2: Using TSPL programming language to enable line mode receipt printing
Why TSC Printronix Auto ID
More than 32,000 units of 3R20 mobile printers are now in service on the streets of Thailand. Commitment to customer success makes TSC Printronix Auto ID go extra miles to help the chain store solve its puzzle at the last mile facing home delivery, including:
Provide quality mobile printers of high cost-performance value when it comes to durability and ease of operation, making a sound return on investment (ROI).
Prompt technical support and willing to customize if needed.
Ensure product availability even in the time of supply chain disruption during the pandemic.
With the strong support from TSC Printronix Auto ID and Planet Barcode, the chain store was not only the first to launch delivery service in the Thailand market, but also has given this new business a head start to better serve customers in Thailand during the COVID-19 outbreak.